Welcome
to
Colobus
Conservation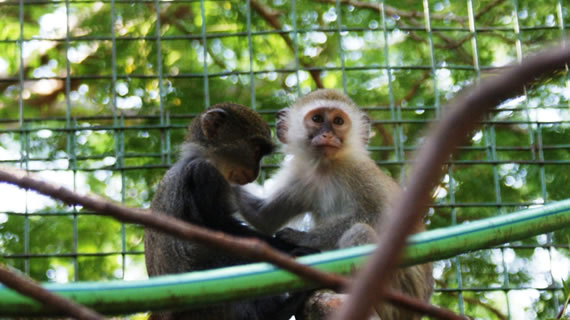 Colobus Conservation is a not-for-profit conservation organisation designed to promote the conservation, preservation, and protection of primates like the Vulnerable Angolan Colobus monkey (Colobus angolensis palliatus) and its coastal forest habitat in south eastern Kenya. The organisation was established in 1997 in response to an outcry from local residents about the high number of deaths of colobus monkeys on the Diani Beach road.
Now, many years later, Colobus Conservation has numerous projects concentrating on research and solutions for human/primate conflicts including animal welfare, biological/ecological research, community outreach, and education, forest protection and restoration, and eco-tourism awareness program.
Our Mission Statement is:
To promote, in close co-operation with other organisations and local communities, the conservation, preservation and protection of primates, in particular the Angolan colobus monkey (Colobus angolensis palliatus) and its associated coastal forest habitat in Kenya.
Our Goals are to:
Conserve and protect the Angolan colobus and its habitat in Kenya;
Inspire interest and participation in primate and environmental conservation;
Promote the welfare of primates and reduce the impact of human development on the environment in Diani and south eastern Kenya;
Further, understand the Diani primate species and their conservation;
Respond and deliver a high-quality primate rescue and rehabilitation service;
Be a considerate employer through training and fair wage structure, to be self-funding, producing high quality valuable work and to be transparent.
Colobus Conservation is a Kenyan-registered, not-for-profit organisation.